Goldseeker

Hi - I am Goldseeker and I live in:
Adelaide, South Australia - down under.
Aged 57 with my birthday being 12th November.
I am married with 2 children (32F) and (30M) and 4 grandchildren.
My previous job was an electoral assistant for 6 years to a former Federal Member of Parliament, who was also a Junior Minister and prior to that I was the liaison officer to the State Premier.
I have also worked as a toolmaker/toolroom machinist for General Motors Holdens for 17 years.
At the moment I am 'between jobs.
I spent most of 1963 and 1964 on a working holiday in New Zealand.
I studied on a part time basis at Flinders University between 1976 and 1987- gaining two degrees with majors in Economic History, Politics and Earth Sciences.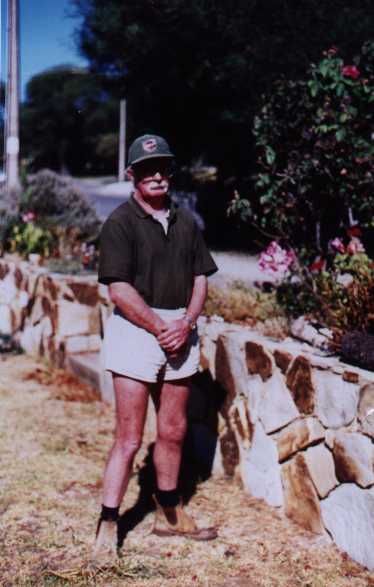 I have just finished a course on how to cut and polish opals - something I did back in 1974/75 - one never knows where it might lead?
I hope to make and sell enough to be able to pay for a trip to the US of A.
Over the previous ten years or so I have made a number of trips to the Victorian Gold Fields with my metal detector and with the help of a mate from NZ, together we have found over 100 gold nuggets.
My other interests include cricket, reading about the mysterious, economic history, stamp collecting and anything to do with rocks?

Mystery Corner | Opals | GemStones
Coober Pedy | Stamps | About John

IRC Nick goldseeker